Main content starts here, tab to start navigating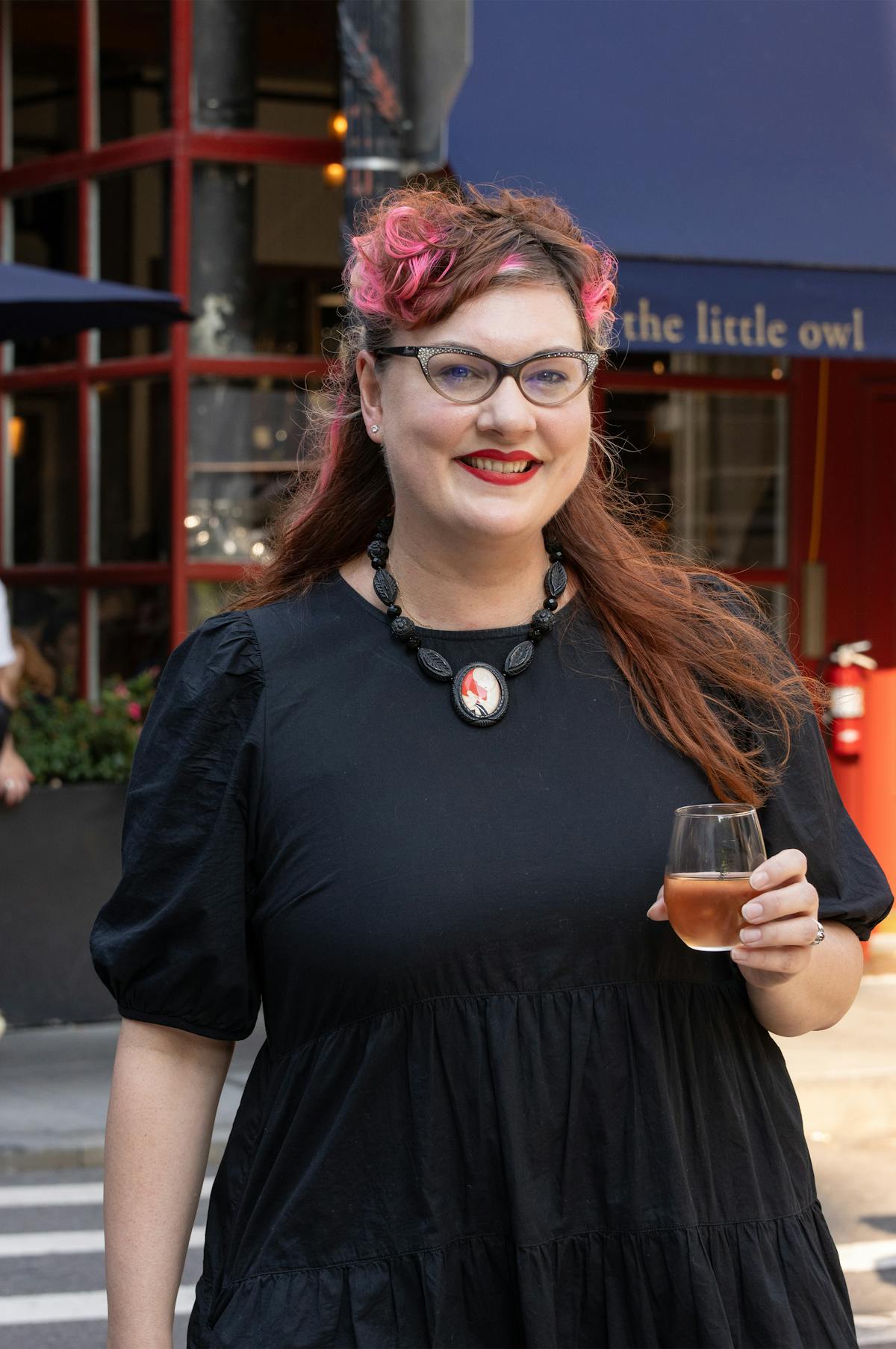 Lisa Komara
Beverage Director
Lisa's career in hospitality is one of those classic "only in New York" stories. A West Coast native, Lisa headed east to study opera at the Manhattan School of Music and supported herself by bartending and working front of house, ultimately meeting Chef Mike Price in 2003 as part of the opening team for The Mermaid Inn. Lisa soon discovered a newfound talent and passion for wine with each new bottle tasted in the restaurant, fascinated by the alchemy of turning grapes into gold.
When Lisa returned from a particularly memorable tour in 2007 (where she met her future husband as a singer in a band), she accepted an offer to be the Maître d' at Chef Joey Campanaro's hit new restaurant Little Owl. Lisa went on to become General Manager of The Clam in 2014 with both Mike & Joey, all while still touring with indie opera groups and dance companies. After a few years of this doubly creative life, Lisa realized her passion ultimately belonged in the world of wine and spirits. She was named Assistant Beverage Manager in 2016, where she helped with Blackfoot Hospitality's three concepts while learning how to grow her own palate, completing her Level 1 in the Court of Master Sommeliers.
In January 2020, Lisa was promoted to Beverage Director for the entire Blackfoot Hospitality portfolio, overseeing the restaurants' beverage programs that includes the wine list and seasonal craft cocktail menus at each location. For the opening of The Mary Lane in 2021, Lisa created the curated wine list from scratch, focusing on wines that celebrate the terroir, represent family-run producers that do right by their community and the land, and - most importantly - are delicious.
Lisa finds true comfort in the hospitality industry—translating the grace of performance onto the floor with guests and industry friends. When she's not meeting with producers or working out of one of the restaurants, Lisa enjoys exploring the best of New York City with her husband and friends, sewing for others, and traveling to experience different cultures.